Mission Statement
Freedom for Veterans, Dogs with a Mission.
Support Us!
Your generous donation helps fundamentally transform the lives of our veterans, their families, and our communities. In 2020, over 97% of our expenses were directly related to our programs for veterans and service dogs.
History
During his Afghanistan deployments with the U.S. Marine Corps as a civilian contractor, Sam Daly witnessed the comfort, emotional support, and improved morale that explosive detection dogs provided soldiers, in addition to operational effectiveness on the battlefield. Sam understands the unmet need of injured veterans returning from war and how service dogs provide a non-chemical, non-addictive, transformative solution for the symptoms of PTSD and other injuries.
In partnership with his friend, local businessman and U.S. Army veteran John Sinning, Sam established Believet™ Canine Service Partners in Northfield, Minnesota. John provided the first business plan as well as tremendous support. In 2015, Believet™ was incorporated as an organization that provides trained service dogs, free of charge, to veterans suffering from service-related injuries or disabilities.
Since 2015, Believet™ has trained and placed 40 dogs with veterans.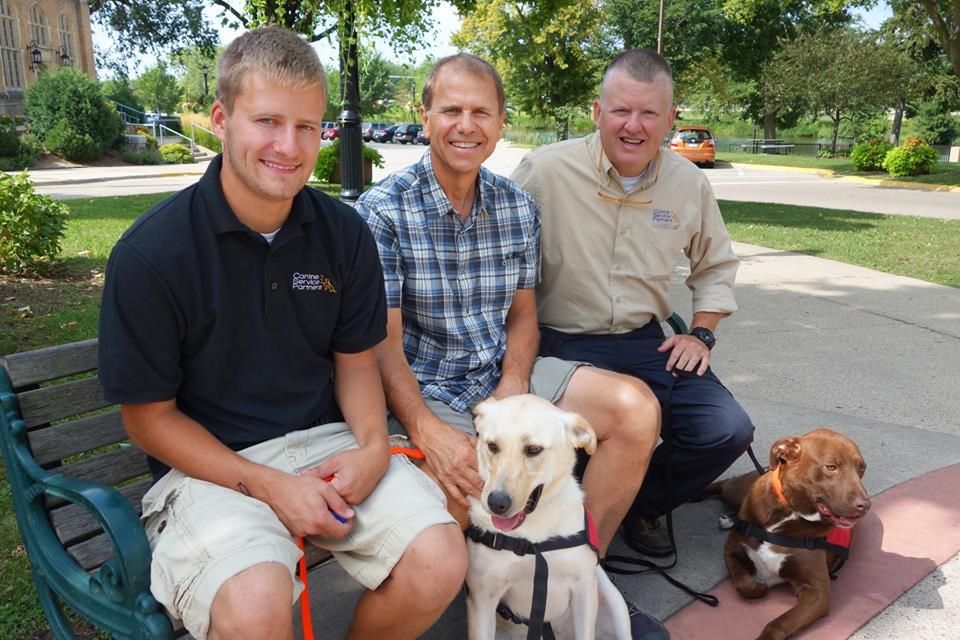 Justin Ivers with founders John Sinning and Sam Daly