Mission Statement
Freedom for Veterans, Dogs with a Mission.
Support Us!
Your generous donation helps fundamentally transform the lives of our veterans, their families, and our communities. In 2017, 88% of all donations went to support our programs for veterans and service dogs.
Director of Operations
Justin Ivers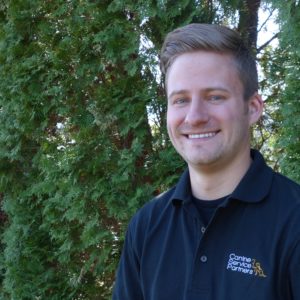 Justin has been training with Sam since 2004 and has served as Believet™'s Director of Operations since its founding. He has trained dogs and their owners for over 10 years. Justin lives in Faribault where he enjoys music, playing and making guitars, following Minnesota sports, and spending time with his dog, Rascal.